Please note that due to the current COVID-19 advice, many events are subject to cancellation. If you are planning to visit in 2020, please check the event website for the latest information.
There's always lots to see and do in Scotland, and there are world-class events taking place throughout the year. Whenever your clients decide to visit, this page will help you provide them with the best information to make their Scottish experience extra special!
Clients can enjoy a range of events in Scotland, including arts and culture festivals, dance, theatre and opera, traditional and contemporary music festivals, Highland games and sports events.
View the events in Scotland on the Events Search Website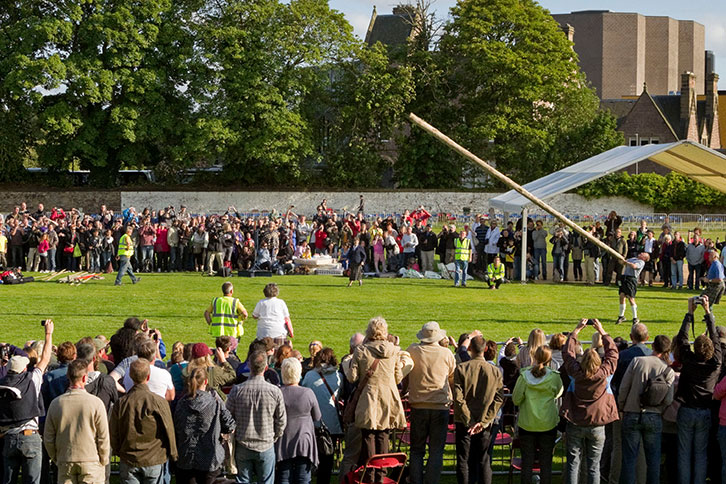 Highland Games
Highland Games combine sport, fun and culture in a uniquely Scottish style and take place from May to September. Visitors can enjoy one of over 80 Highland games taking place on islands and in towns, villages and cities across the country – some castle grounds host games too.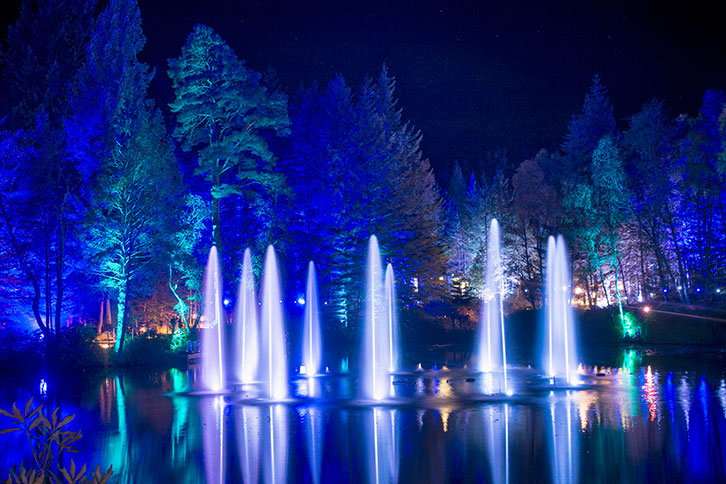 Enchanted Forest
During autumn, Faskally Wood in Perthshire is transformed into The Enchanted Forest, with a light and music show, which illuminates the trees with beautiful bright colours. The 2017 show name Oir an Uisge, Scots Gaelic for "Edge of the Water", has taken its inspiration from the magnificent Loch Dunmore that's at the heart of Faskally Wood.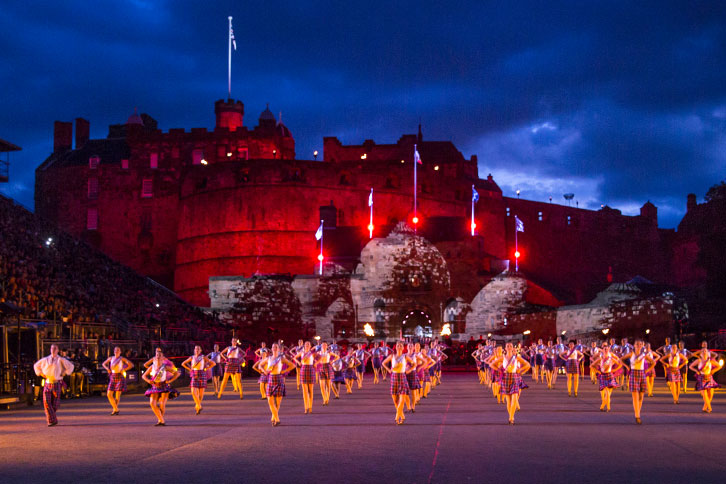 Edinburgh Military Tattoo
Staged every year as part of Edinburgh's world-famous summer festivals, the Edinburgh Tattoo is a unique and memorable celebration of music, dance and military pageantry. It takes place against the backdrop of the floodlit Edinburgh Castle where almost 1,000 musicians, pipers, drummers, singers and dancers perform on the Esplanade.