Scotland is a land for outdoor activities! We have all kinds of beautiful and accessible terrain within short distances, opening up so many possibilities for even short trips.
In the morning, your clients could go dolphin spotting on a boat or enjoy stand up paddle boarding on a loch, in the afternoon climb a small mountain or walk through ancient Highland Caledonian forests, and in the evening go star gazing in one of our Dark Sky Parks or many remote areas.
These itineraries showcase a range of activities and providers across several regions so you can help your clients plan their ideal active trip.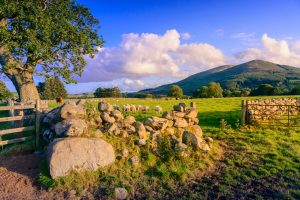 Scotland's Tay Country – Designed to Explore – 4 Days
Soft Adventure Itinerary – Dundee, Stirling, Ayrshire and Dumfries and Galloway – 3 Days
Scotland's Greatest Outdoors – Glasgow, Perthshire, Dundee and Aberdeenshire – 3 Days
Outdoors and Active Itinerary – Stirling and Forth Valley – 4 Days
Outdoors and Active Itinerary – Glasgow and Argyll – 4 Days
Active Sample Itinerary – Dundee, Angus, Aberdeenshire, Moray and Stirling – 3 Days
Active Sample Itinerary – Loch Lomond, Argyll, Highlands, Morey and Speyside and Perthshire – 3 Days
Youth Sample Itinerary – Glasgow, Lanarkshire, Ayrshire, Dumfries and Galloway, Scottish Borders, East Lothian – 4 Days